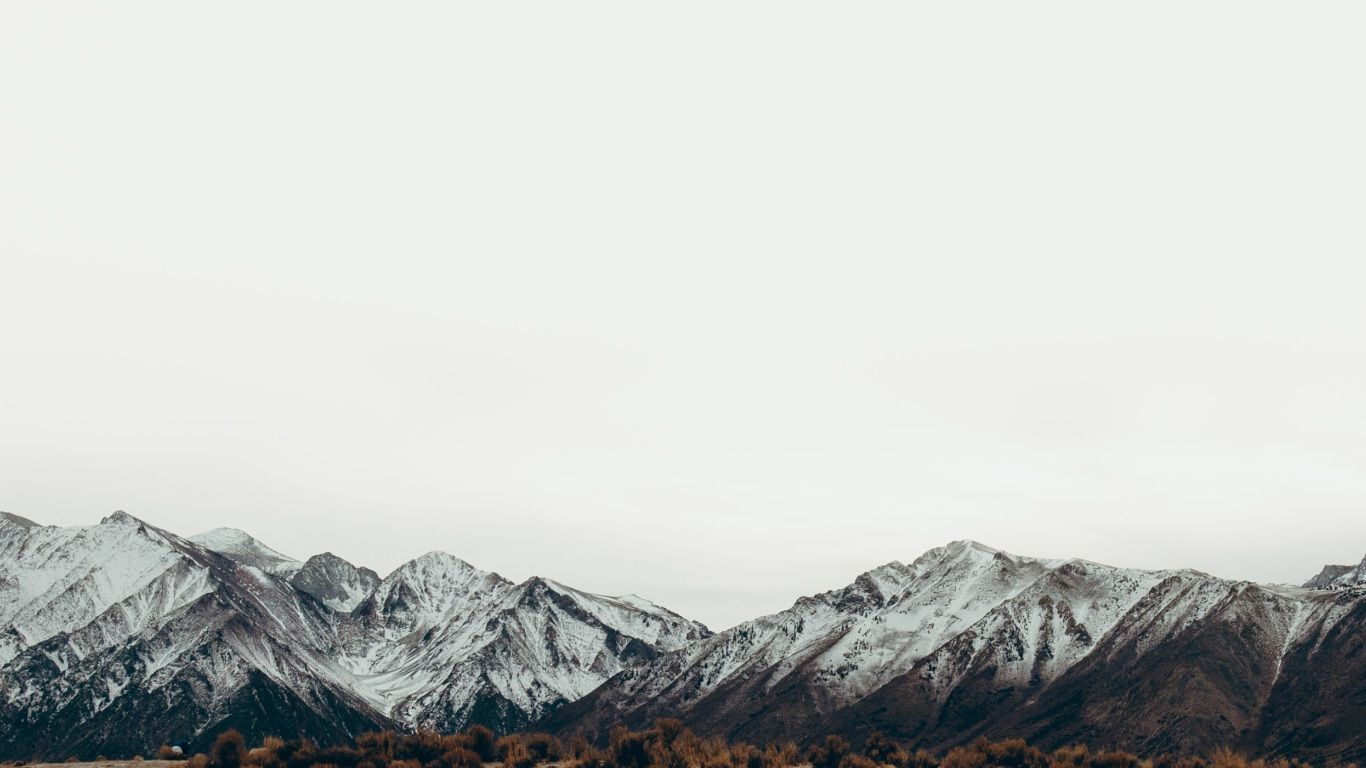 Integrated DDR Training Group

Welcome to the new IDDRTG website!
In 2021, the Integrated Disarmament, Demobilization and Reintegration Training Group (IDDRTG) updated its external website. On this revised website, we hope to facilitate the dialogue between the IDDRTG and its partners, as well as to make information about the group's activities and upcoming trainings more accessible.
Is this your first time hearing about the IDDRTG? Read more about us here!
Disarmament, Demobilization and Reintegration (DDR) in complex conflict contexts
The disarmament, demobilization and reintegration of ex-combatants (DDR) is recognized as a crucial peacebuilding tool, in essence aimed at the transition of men and women from contexts of armed violence back into the civilian society. Historical and current empirical examples display how former combatants, as well as their associates, can pose a threat to processes aimed at sustainable peace. Without context specific, differentiated, and evidence-based programs and processes in place to facilitate the post-conflict transition, ex-combatants run an increased risk of re-mobilizing into armed groups or engaging in organized criminal structures, potentially damaging the peace process.
Contemporary challenges and developments within the field have in recent years come to challenge the traditional use of DDR as a peace building tool. Systemic challenges such as protracted violence, high levels of organized crime and violent extremism has called for DDR programming in contexts lacking prerequisites for traditional DDR, such as a peace agreement and a minimum level of security. Responding to these challenges, guiding documents and policies of governmental regional and global organizations such as the UN, EU and AU have been revised to better suit contemporary challenges of peacebuilding environments.
The revision of these policy documents calls for a response from the institutions of the Integrated DDR Training Group (IDDRTG) to ensure that DDR trainings are compatible with the updated guidelines. As such, IDDRTG members have updated trainings to reflect on new approaches to DDR and the changing conflict dynamics. For more information on the revised policy documents, including the new UN Approach to DDR, kindly visit the Resources section.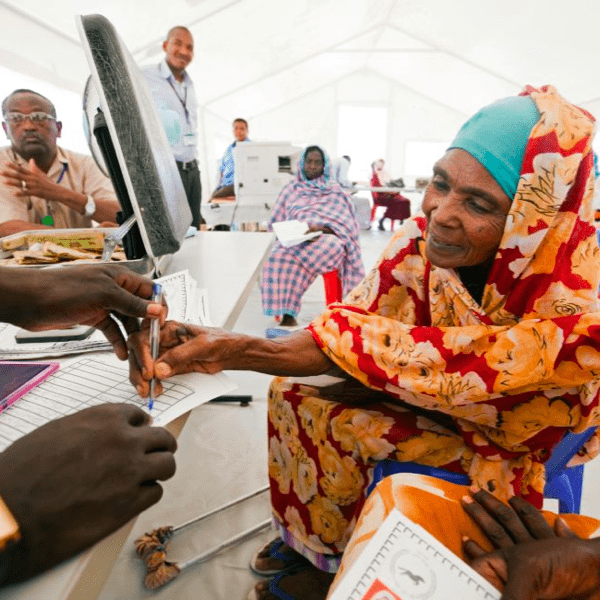 UN Photo/Albert Gonzalez Farran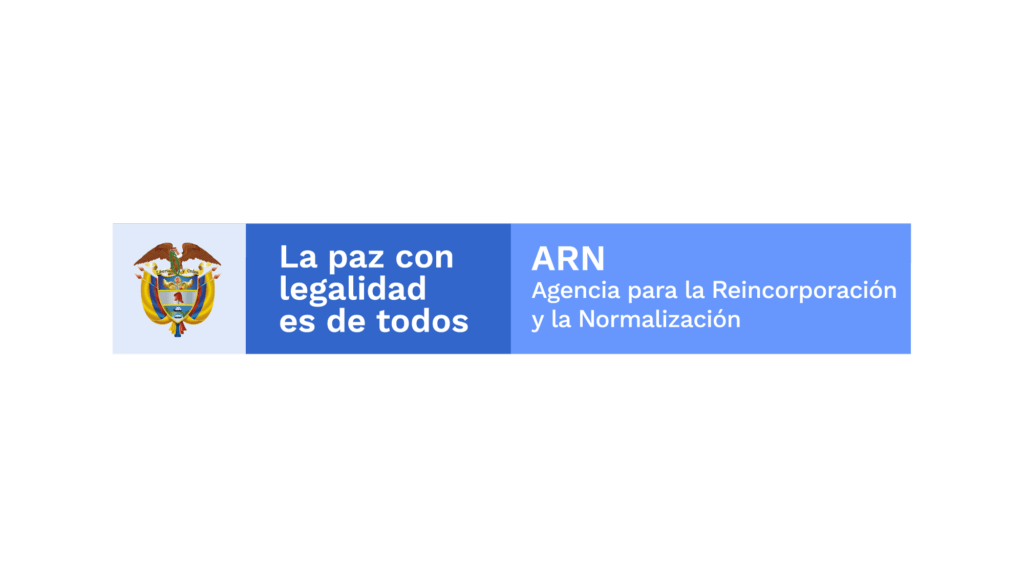 IDDRTG 'Member of the Month'
During the IDDRTG Annual General Meeting in 2021, it was decided for the group to enhance the output and interactivity between the members and other interested parties. To follow up on this objective, members will during the upcoming months be publishing shorter articles in a segment referred to as 'Member of the Month' here on the website. In these articles, members will be sharing updates, reflections and lessons learned as well as new exciting training content following the beginning of each new month.
In this fourth article, the Colombian Agency for Reincorporation and Normalization (ARN) shares some details and information on their work in supporting reintegration and reincorporation in the Colombian context.
To access the article, click here.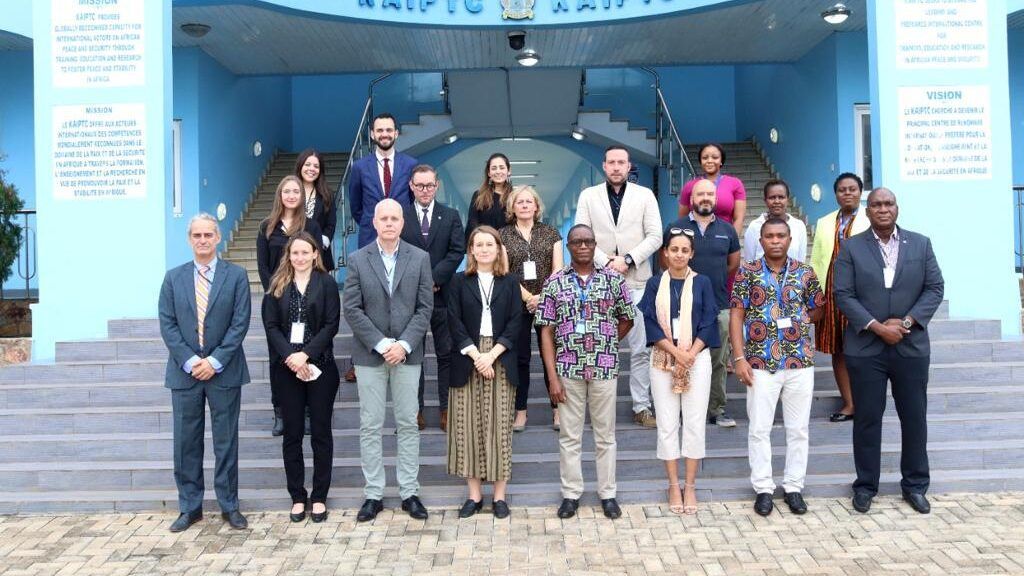 Annual General Meeting 2021
In the beginning of November 2021, IDDRTG members, strategic partners and colleagues met in Accra, Ghana, for the training group's 17th consecutive Annual General Meeting.
During this meeting, we were pleased to welcome two new members: the European Security and Defence College (ESDC) and the International Peace Support Training Centre (IPSTC).
In conjunction with the Annual General Meeting 2021, an Extraordinary Meeting, with specific focus on building bridges between DDR relevant research, policy making, DDR training and operations, was held. The aim of this Extraordinary Meeting was to strengthen the integration of research into the work of the training group, and a number of selected researchers within the DDR-realm were invited to partake in the discussions.
For more information, kindly contact the IDDRTG co-chairs directly.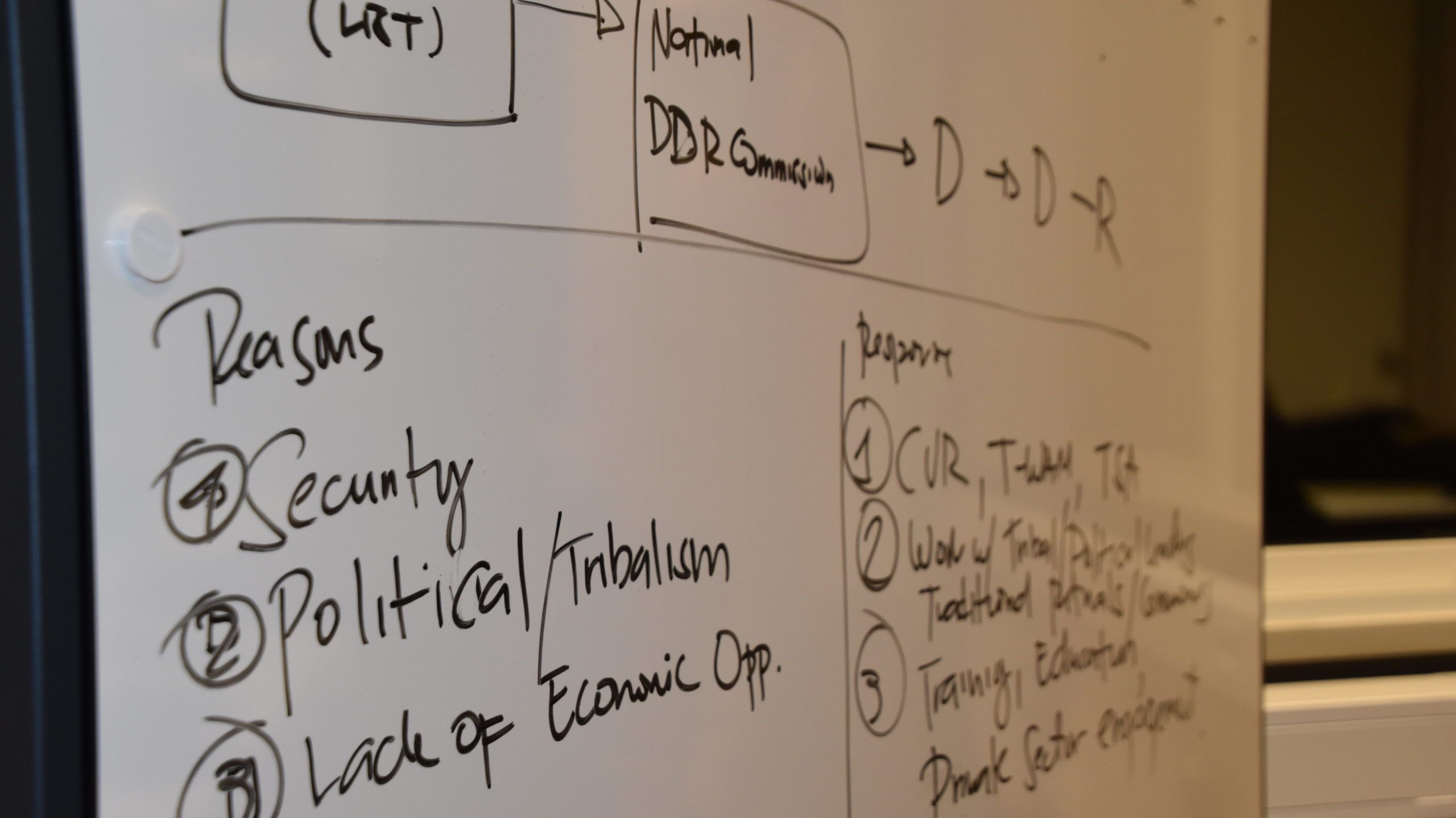 IDDRTG & DDR Research
Better utilization of evidence-based research on DDR processes can help improve DDR policy, practice and training. In previous discussions within the IDDRTG it has however surfaced that the link between DDR-relevant research, policymaking and training remains inadequate and needs to be improved. In an ambition to strengthen this link, the IDDRTG is currently revising its approach to research and initiating a dialogue on how to improve the systematic use of research in DDR policy and training and areas of cross-fertilization and potential avenues of cooperation in the years to come with research partners.
More information will be found here as the dialogue progresses.
Upcoming DDR trainings
The IDDRTG conducts trainings with focus on several different thematic areas of DDR processes, both introductory and more specialized. The courses are in line with agreed guiding principles for DDR trainings organized by the member institutions of the Integrated DDR Training Group (IDDRTG), which for example highlight that trainings should be (1) driven by empirical research and doctrinal guidance, (2) gender mainstreamed, (3) pedagogically adequate, (4) strategic and operationally oriented, as well as (5) relevant in contents.
The training group conducts training courses on both annual basis and on case by case basis. Some of the frequently provided trainings are for example:
KAIPTC's DDR Foundation Course
CCCPA's Foundational Training Course on DDR with Special Emphasis on Asymmetrical Contexts
FBA's course on Disarmament, Demobilization and Reintegration of former combatants (DDR)
EMP-ABB's DDR Course
SWEDINT's DDR Planning Course
KAIPTC's Advanced Stabilisation and Reintegration Course
FBA's course on Children, Youth and DDR: a Practitioner's Guide
More information on both upcoming and previous DDR trainings can be found here.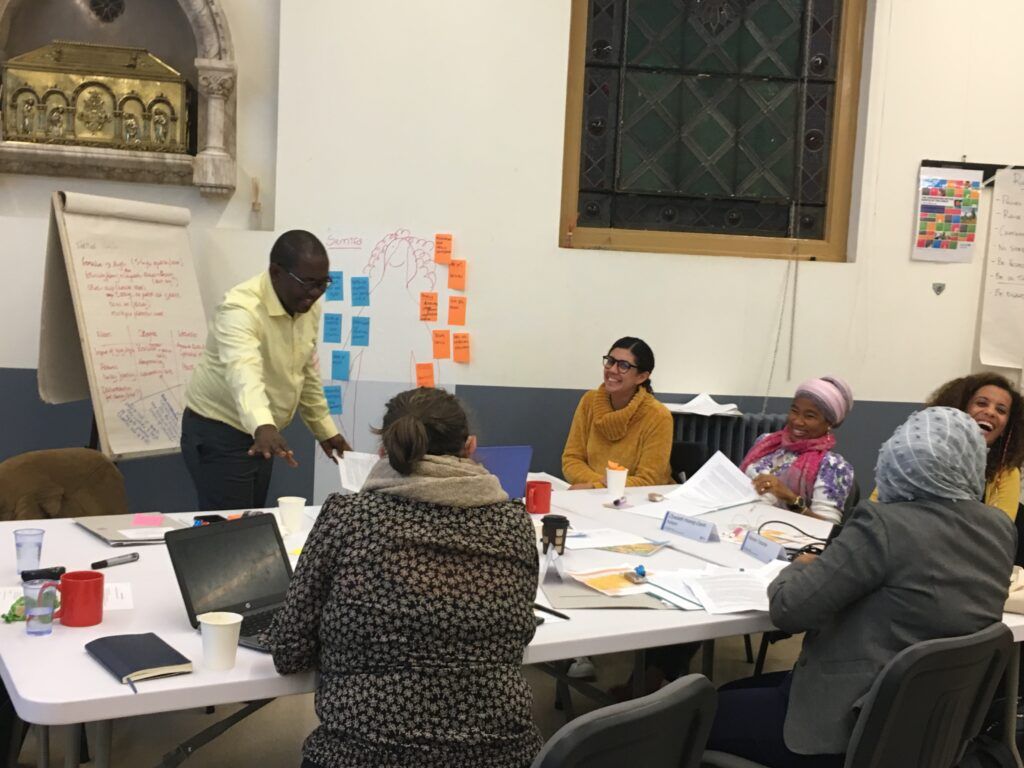 Photo: Folke Bernadotte Academy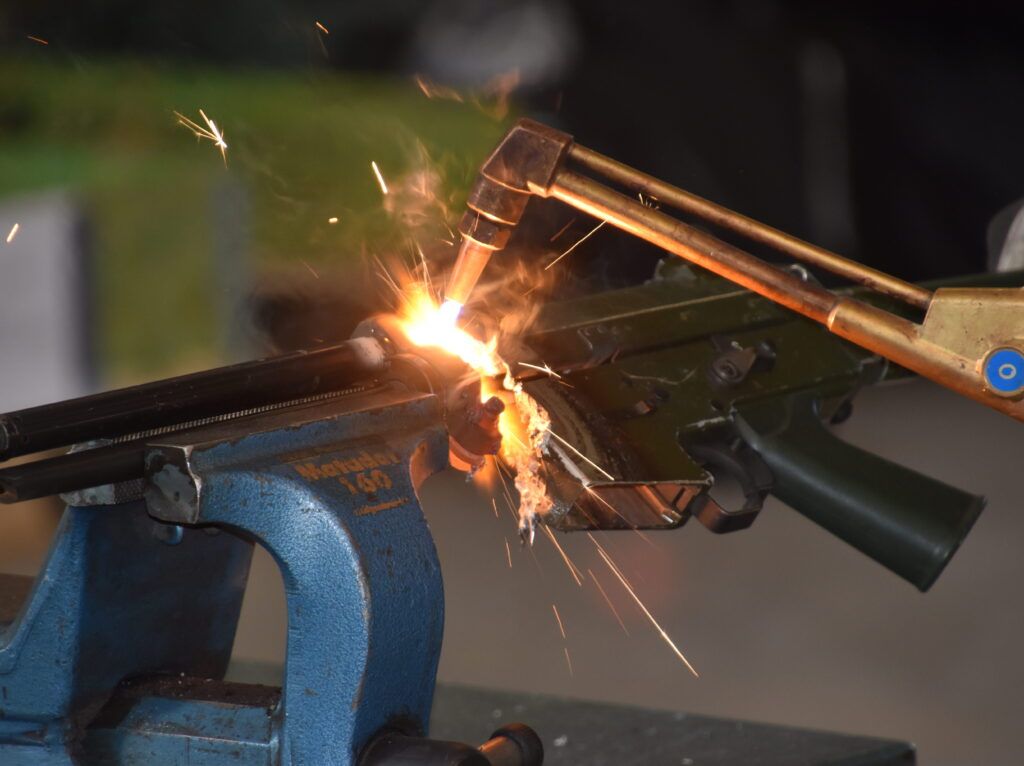 Photo: Folke Bernadotte Academy
DDR Resources
Disarmament, demobilization and reintegration of former combatants (DDR) has become an integral part of peacekeeping operations over the last twenty years.
Integrated DDR processes seek to support men and women formerly associated with armed groups so they can become an active participant in the peace process, by removing weapons and breaking down military structures. The aim is to support the ex-combatant to integrate socially, economically and politically into the society as well as to support local communities in the peace building process.
There are several different guiding documents to assist practitioners working on, or in close contact with, DDR processes. On this site, we have collected information on some of them. Find more information on resources on DDR here.