Disarmament, Demobilization and Reintegration in Contexts of Terrorism
Founded in 1994 by the Egyptian Ministry of Foreign Affairs, the Cairo International Center for Conflict Resolution, Peacekeeping and Peacebuilding (CCCPA), is an Egyptian public agency specialized in capacity building, convening and research in the fields of sustaining peace and development in Africa and the Arab region. CCCPA is also an African Union Center of Excellence and the only civilian training center on issues of peace and security in the Arab region.
CCCPA engages in a wide range of topics, including conflict prevention and resolution, peacekeeping, peacebuilding, preventing radicalization and extremism conducive to terrorism, women, peace and security, transnational threats and climate, security and development. CCCPA is currently the Executive Secretariat of the Aswan Forum for Sustainable Peace and Development, and the Secretariat of the International Association of Peacekeeping Training Centers (IAPTC).
In line with the Arab Republic of Egypt's Co-chairmanship of the UN Group of Friends of DDR, Chairmanship of the UN Peacebuilding Commission, and championship of Post Conflict Reconstruction and Development (PCRD) in the African Union, CCCPA is cognizant of the changing scale and scope of armed conflict and terrorism.
In fulfillment of its DDR mandate, CCCPA authored the African Union's Operational Guidance Notes on the Interlinkages between DDR and preventing and countering extremism as conducive to terrorism. CCCPA's tailored DDR programme aims at building lasting African capacities in the field of DDR and provides guidance on planning, designing and implementing Screening, Prosecution, Rehabilitation and Reintegration (SPRR) programs to deal with the challenge of handling individuals formerly associated with terrorist groups in Africa.
CCCPA has been an active member of the Integrated DDR Training Group (IDDRTG) since 2016 and – in this capacity – is regularly engaged with the Inter-Agency Working Group (IAWG) on DDR. In addition, it served as co-chair of the IDDRTG from 2017 to 2019.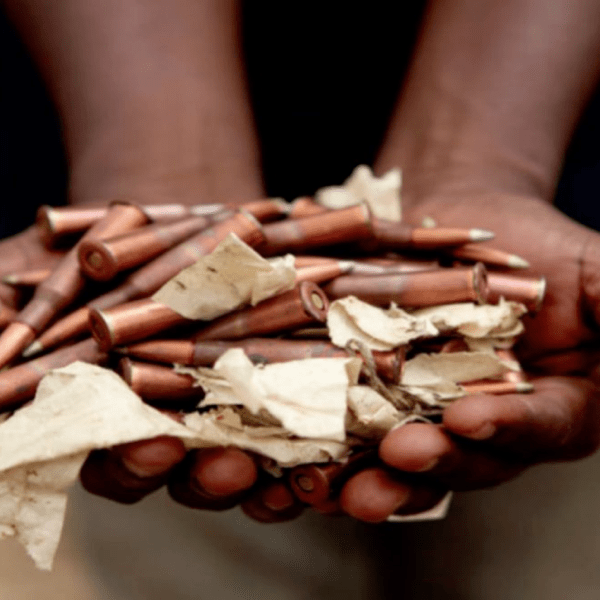 UN Photo: Patricia Esteve
Points of contact for the IDDRTG.
Lina Raafat & Norhan Amin