Building peace
Folke Bernadotte Academy (FBA) is the Swedish government agency for peace, security and development.
As part of Sweden's international development aid, FBA promotes peace in conflict-affected countries. The agency offers training and advice and conducts research in order to strengthen peacebuilding and statebuilding, and grants funds to civil society organizations working with peace and security. Moreover, FBA deploys civilian personnel to peace operations and election observation missions primarily led by the UN, EU and OSCE. The agency is named after Count Folke Bernadotte, UN's first peace mediator.
In terms of DDR, FBA offers training and advice on DDR. For example, FBA has given advice on DDR to the parties of the peace process in Colombia. FBA also played an important role in the creation of the UN guidelines for DDR in 2006, and supports the UN's continuous work to update the guidelines. FBA additionally conducts and supports international research on DDR, as well as seconds personnel working within the field of DDR to international peace operations that Sweden contributes to, led by the EU, UN and OSCE.
FBA also grants yearly funds to Swedish civil society organizations working to promote dialogue and debate and to spread knowledge about peace and security related issues, for example issues concerning disarmament, demobilization and reintegration of ex-combatants. And lastly, within the framework of Sweden's international development aid, FBA carries out projects concerning DDR. Click here to read more about the countries where FBA works.
FBA has been a member of the IDDRTG since 2008, after taking over the seat of the Swedish National Defence College (now Swedish Defence University) as one of the founding members of the training group. FBA was recently one of the co-chairs of the group (2019-2021).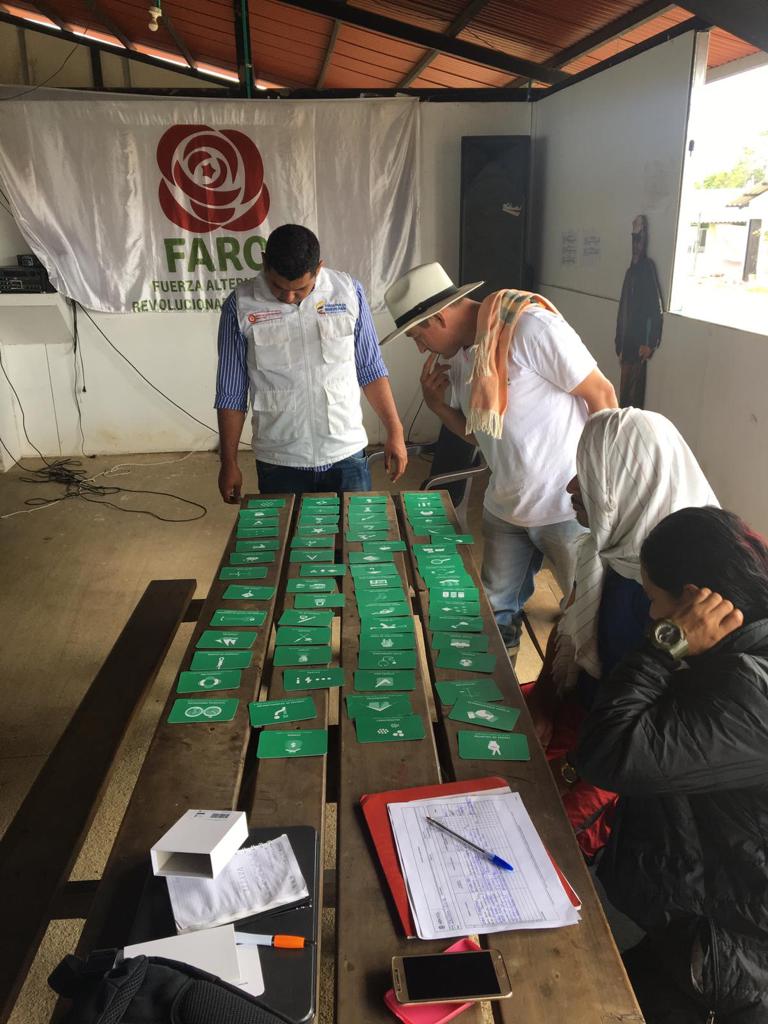 Photo: Folke Bernadotte Academy