Support to DDR processes and training through German international cooperation (GIZ)
The Deutsche Gesellschaft für Internationale Zusammenarbeit (GIZ) GmbH is Germany's leading provider of international cooperation services. GIZ has more than 23,600 staff around the globe and operates in about 120 countries worldwide. GIZ is implementing projects for the German Government, European Union institutions, the United Nations, the private sector and governments of other countries in a wide variety of areas, including peace and security, economic development and employment promotion, energy and the environment.
For the German Government and other clients, GIZ has supported a number of DDR processes in countries such as Cote d'Ivoire, Nepal, DR Congo and Ethiopia. Based on its implementation experience, GIZ has contributed to the development of DDR policies and good practices
GIZ also assists partners in processes that are closely linked to DDR such as small arms control, security sector reform, Women, Peace and Security, transitional justice and fight against organized crime. Strengthening regional peace and security architectures is another important focus of GIZ's engagement, funded by the German Government and the European Union.
In this vein, GIZ partners with regional peacekeeping training institutions, such as the Kofi Annan International Peacekeeping Training Centre in Accra and the Ecole du Maintien de la Paix in Bamako, to assist with the design and implementation of training courses on DDR and related topics.
GIZ is a longstanding member of the IDDRTG.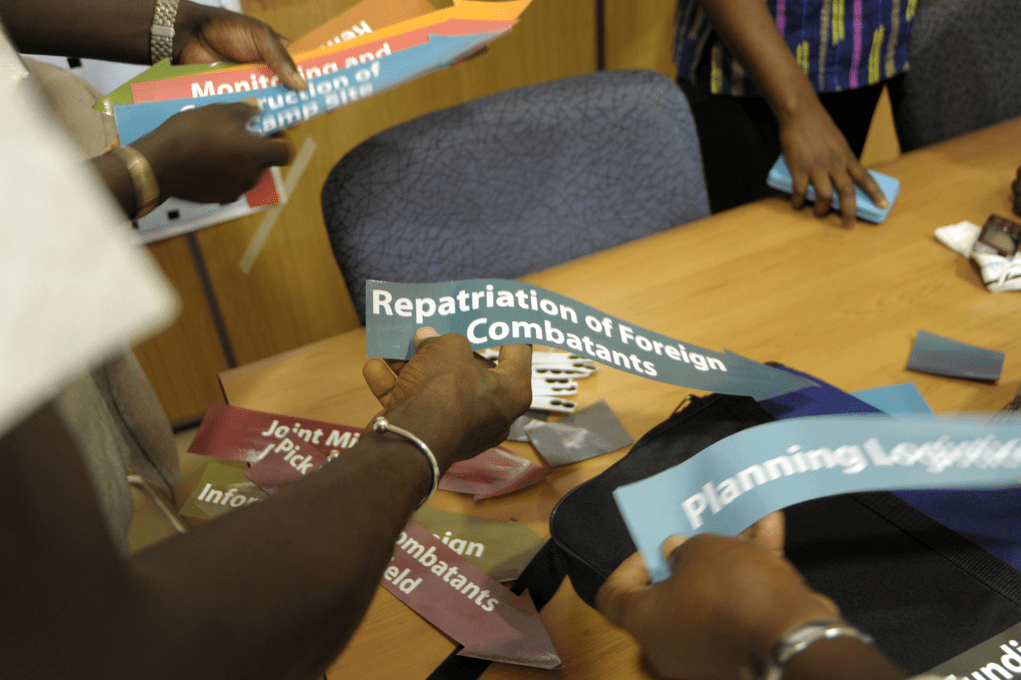 Photo: GIZ/Michael Tsegaye
Point of contact for the IDDRTG.
Andreas Heusner