Providing knowledge that saves lives
Swedish Armed Forces International Centre (SWEDINT) provides education and individual training to military, police and civilian personnel, with focus at the operational level, in order to make a difference in crisis and conflict areas.

SWEDINT's main task is to provide education and individual training to staff taking part in missions led by United Nations (UN), European Union (EU), North Atlantic Treaty Organisation (NATO) and other organisations. SWEDINT's ambition is to meet the constantly changing challenges in modern conflicts with expertise and best practices. Focus for the provided courses are planning processes and -methods primarily aimed towards: UN missions at staff headquarter and sector level; enhanced NATO and EU interoperability at the operational and higher tactical levels.

SWEDINT collaborates extensively with other nations and organisations, including NORDEFCO, UN, NATO and EU, with the ambition to create stable and long-term relations. The cooperation around the DDR course started in 2015 with the first iteration carried out at SWEDINT the year after. The civilian staff officer course at SWEDINT (CIVSOC) also has education and training about DDR as one of its four parts, as DDR knowledge and capability is an important part of today's multidimensional UN missions.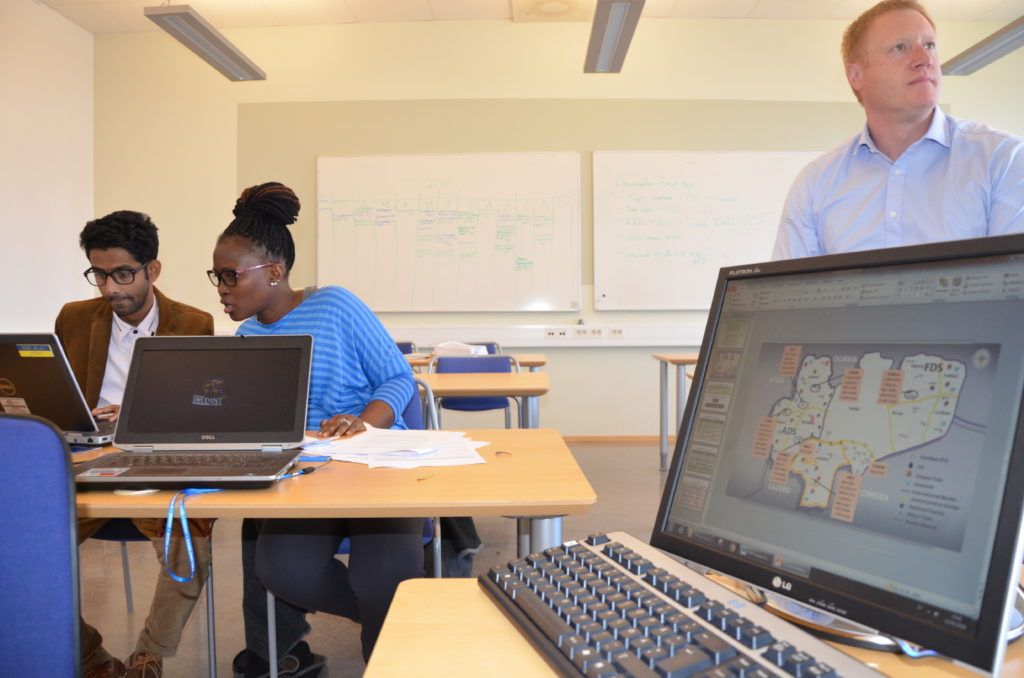 Photo: Swedish Armed Forces International Centre